Full Stack Developer Course in Coimbatore
Nschool Academy provides Best Full Stack Developer Course in Coimbatore to learn how to build dynamic and responsive web apps using backend and frontend technologies. The Full stack course begins with web programming fundamentals, progresses through JavaScript and jQuery essentials, and shows you how to design custom user interfaces with Angular or React. Our knowledgeable mentors will guide you through creating scalable backend apps with Express and Node.js. This will teach you the most in-demand skills from trainers committed to your success.
You will learn how to handle data using MongoDB through hands-on practical Full Stack training in Coimbatore. Our hands-on training will transform you into a jack of all trades, now in great demand in the development business. The competition is tough, and knowledge of only one software or website development type, such as frontend or backend, is no longer required; instead, Full Stack Course in Coimbatore prepares you for everything.
Full Stack with React, Angular, JavaScript, Node js
In our Nschool Academy's Best Full Stack training in Coimbatore, you'll learn the foundations of Git, Front End Web Development, JavaScript, Angular, and other programming languages before moving on to the industry's top two libraries and frameworks, React JS and Node JS. You will learn the principles from scratch while creating an industry-ready single-page web application.
You will also learn how to deploy and manage an application utilizing the DevOps process. A full-stack developer will oversee an application's complete user interface (UI) design and aesthetics, including HTML and CSS code. They have experience developing online applications using HTML5, CSS3, AngularJS, Node.js, JavaScript, jQuery, MySQL, Redis, Docker, Git, Express.js, MongoDB, Jenkins, AWS, Azure, and other technologies.
Key Features of Our Full Stack Training in Coimbatore

LIVE Project:
The Full Stack course in Coimbatore at Nschool Academy delivers in-depth instruction with extensive hands-on activities and the necessary attention to each student to obtain the best possible outcome. We are providing a Real time Live project in Full Stack training . Its trainers help students create a professional CV and enhance their confidence by providing important insights into interview questions and techniques via mock interviews
.

Learn from Industry Experts:
Expert Full Stack Trainers at Nschool Academy in Coimbatore have vast programming experience and are well-versed in frontend and backend technologies. They are familiar with HTML, CSS, JavaScript, React, Angular, Node js, and other programming languages, as well as how to design, administer, and query databases
.

Flexibility:
With a flexible batch schedule, Nschool Academy provides weekend, weekday, and fast-track Full Course  in Coimbatore. All qualifying students who have completed the program will get 100% placement assistance
.

24*7 support:
Nschool Academy
provides 24-hour support and one-on-one Full Stack Developer Development sessions with expert mentors to learn how to get the necessary skills and mindset to land a job based on a learner's qualifications
.
Why Full Stack Course in Coimbatore?
Expert instructors designed our Nschool Academy's Full Stack Course in Coimbatore programs to meet the needs of the global industry. Industry specialists developed this courseware to emphasize both frontend and backend technologies. Creating a Web Application today necessitates using more advanced approaches and technologies. In general, Web Application Development means bringing together a group of specialists from diverse technologies to collaborate on the Web Application & Development process. Frontend Developers, Backend Developers, and Database Specialists are just a few of the various specializations available.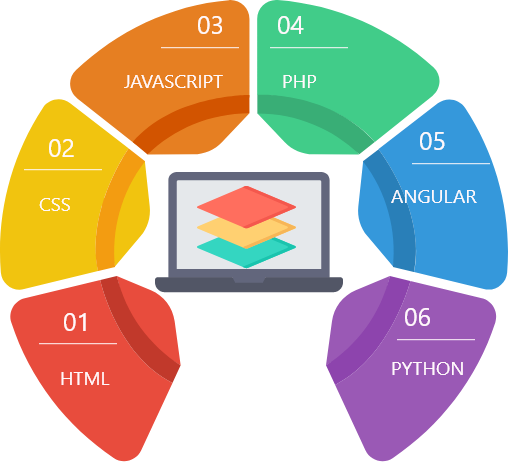 A Full Stack Developer can work independently on all Web Application and Development tiers. This Developer can work well on both client-side or frontend software and server-side or backend software, as well as databases, and can also work on mobile and native apps effectively. It is why, compared to other types of developers, Full Stack Developers are in high demand in the market. Nschool Academy's Full Stack Developer course provides thorough training on the whole end-to-end Web Development process under the supervision of real-time certified professionals. We also offer Full Stack Online Training with placement support according to your need.




   Train from professionals with industry experience



   Learn theoretical concepts and gain hands-on training simultaneously



   Real time Hands-On Practical Experience Training to imbibe corporate practices



   Get certified at the end of the training



   Receive placement support once the training is completed



   Getting exposure to latest technology up gradations.



   Advanced lab facility and most updated syllabus and materials will be provided with learning tools for easy learning



   You will have the access to contact the trainers at any time.
Book Your Free Demo Class Today!
Enhance your decision-making skills from our Free Trial Lessons at NSCHOOL Academy.
Why Should You Attend Nschool Academies Full Stack Development Course in Coimbatore?
One of the main reasons you should take Full Stack Developer Course in Coimbatore is to understand industry trends and business requirements. You will receive placement-oriented training and a boost to your CV by participating in live classroom instruction, which will simplify the course. Enroll in the world's most formidable talent; Full Stack Course in Coimbatore may assist you in advancing your career. Nschool Academy is one of the Best Full Stack training institutes in Coimbatore. We provides a great platform for you to study and investigate the subject matter from industry professionals. We assist our pupils in developing and achieving aspirational goals.

Trainers are certified professionals with over 9 years of experience in their respective domains.
Trained more than 500+ students in a year.
Trainers teach the students to learn the practices employed by the top IT companies.
Have experienced multiple real-time projects in their Industries
Industry-experts and subject specialists who have mastered running applications provide Best Full Stack Development training to the students.
We have restricted the batch size to empower students to have great understanding and communication between our trainers and students.
Strong Theoretical & Practical Knowledge
Well connected with Hiring HRs in various companies.
Expert level Subject Knowledge and fully up-to-date on the real-world industry applications.
Trainers also help candidates to get placed in their respective company by Employee Referral / Internal Hiring process
Interactive online training classes permit complete interactivity between the student and the trainer.
Prerequisite
There are no technical requirements to join the Full stack web development training course as the basic programming technologies are covered here.