Regular training program

Duration

Hours
Fast Track training program

Duration

Hours


Python Development Course Highlights
Python web development has been gaining popularity for quite some time and is currently in high-demand. Python development is an exciting career path for both freshers and experienced individuals
Our Training Methodology
Check out our innovative key features in training methodologies. Our flexible training mechanisms incorporate all techniques right from knowledge assessment till setting placement records.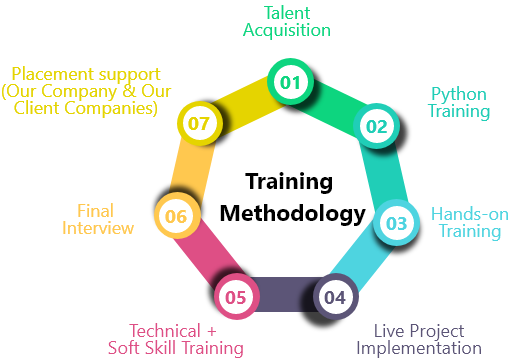 Train from professionals with industry experience


   Learn theoretical concepts and gain hands-on training simultaneously


   Real time Hands-On Practical Experience Training to imbibe corporate practices


   Get certified at the end of the training


   Receive placement support once the training is completed


   Getting exposure to latest technology up gradations.


   Advanced lab facility and most updated syllabus and materials will be provided with learning tools for easy learning


   You will have the access to contact the trainers at any time.
Python Training Institute with 100% Placement Support
These days Python is a popular high-level, general-purpose programming language. Python supports various programming paradigms, including object-oriented, imperative, functional, and procedural approaches, and it offers an essential and extensive standard library, a dynamic type system, and intelligent memory management. Python's official third-party software repository provides over 38,000 packages spanning a broad spectrum of capabilities. Our Nschool Academy offers a Python course in Coimbatore establishment with a 100% job placement guarantee to our students.
Nschool Certificate Holders work at companies like :
Owning an IT Certification will certainly give you an advantage to enrich your self-image and reputation among peers. The credits of being certified are,
Enhances professional credibility.
Extends knowledge skills and prepares you more for job responsibilities.
Serves as a compact Ability proof
Solid proof for improving career opportunities.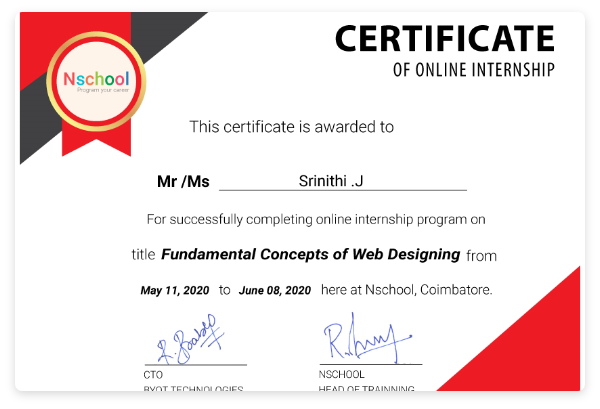 Python course with a certificate
Learn the most sought-after Python certification course, which will teach you how to write Python and work with packages like SciPy, Matplotlib, Pandas, Scikit-Learn, NumPy, web scraping libraries, and the Lambda function. This Python course will train you to build Python and Develop code for Big Data platforms such as Hadoop and Spark. Learn Python and acquire hands-on experience by working on real-world projects. Our Nschool Academy's Python certification course will assist you in understanding the decade's high-level, general-purpose dynamic programming language. This Python course will introduce you to fundamental and advanced Python topics such as Machine Learning, Deep Learning, Hadoop streaming, and MapReduce, as well as work with packages such as Scikit and SciPy.
Job Opportunities for Python Programmers
Python requires us to get our hands dirty and tinker with the system for faults and other difficulties. Therefore we should be interested and hands-on. According to an impartial third-party poll, Python programming is now the most preferred language for Data Scientists globally. Python developers realize the need to add Python to their resumes for faster programming and lucrative global careers.
Latest technologies
Learning the latest technologies in Python enables you to have a direct impact on your career.
Future Scope of an Python
The future of Python is attractive. It looks promising because of the steady growth in-demand of these professionals.
Industry Growth
30% Annual Growth for Python jobs by 2021. You could also develop an application by yourself with a Python course.
Python Developer Job Responsibility
Write structured, clean, reusable, and testable Python code

Implement well-designed, high-performance server-side applications 

Integrate user-facing components built by front-end developers with backend logic

To Control data storage and solutions for application robustness

Execute security and data protection functions

Own Test code and peer-review output from colleague engineers
Job Titles include
Python Developer

Software Engineer

Research Analyst

Data Analystt

Data Scientist
Proud to be Recognized
Our service for more than a decade & our IT Trainees feedback urge us to run more.
Here we are presenting exclusive NSCHOOL Academy Reviews which are given by our students who got benefited from our course training.
Related Courses
Learn new skills, pursue your interests or advance your career with our distinctive course catalogues. Our updated syllabus on the below courses cover all Industry standards as per requirements.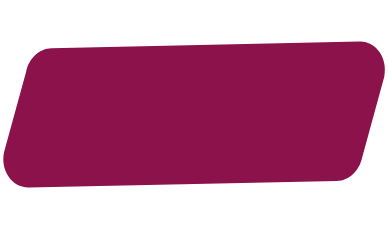 Frequently Asked Questions
Like the curriculum? Enroll Now
Structure your learning and get a certificate to prove it.