Regular training program

Duration

Hours
Fast Track training program

Duration

Hours


Full Stack Development Course Highlights
Full Stack web development has been gaining popularity for quite some time and is currently in high-demand. Full Stack development is an exciting career path for both freshers and experienced individuals.
Fast track

₹ 15,000
₹ 18,000

60-90 Hours
---
1-to-1 mode class training
This module explains you the Basic concepts clearly
Core Practical Training is imbibed to students here with expertise support.
batch starts from
1st week of the month
3rd week of the month
ENROLL NOW
Beginner

₹ 12,500
₹ 15,000

45-60 Hours
---
1-to-1 mode class training
You will have a clear & strong understanding on Basic concepts
Core Practical Training is imbibed to students here with expertise support.
batch starts from
1st week of the month
3rd week of the month
ENROLL NOW
Intermediate

Reach us for fee discussion

125 Hours
---
1-to-1 mode class training
Training session facilitates a stronger understanding of Basic to Advanced concepts.
Practical Training is enriched with Placement Assistance
Project guidance support.
batch starts from
1st week of the month
3rd week of the month
CONTACT US
Expertise


180 Hours
---
1-to-1 mode class training
Latest & Advanced Technology concepts are clarified here.
Latest Framework is incorporated in Practical Training with Placement Assurance.
Project guidance support.
batch starts from
1st week of the month
3rd week of the month
CONTACT US
Our Training Methodology
Check out our innovative key features in training methodologies. Our flexible training mechanisms incorporate all techniques right from knowledge assessment till setting placement records.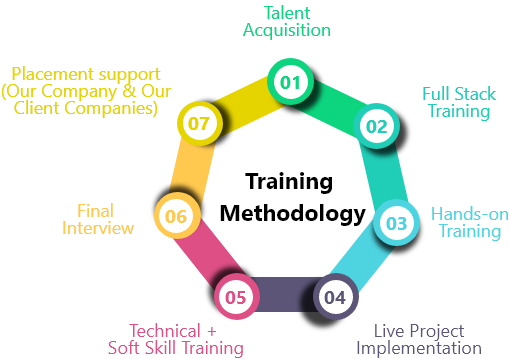 Train from professionals with industry experience


   Learn theoretical concepts and gain hands-on training simultaneously


   Real time Hands-On Practical Experience Training to imbibe corporate practices


   Get certified at the end of the training


   Receive placement support once the training is completed


   Getting exposure to latest technology up gradations.


   Advanced lab facility and most updated syllabus and materials will be provided with learning tools for easy learning


   You will have the access to contact the trainers at any time.
Full Stack Developer Course with 100% Placement Support
Nschool Academy has placement partnerships with small, medium, and large-scale enterprises, and these firms provide job openings for FullStack Developers and related positions. To assist students with placement, Nschool Academy has a dedicated Placement Team. The Placement Team aids students with mock interviews and group discussion training sessions so they can confidently approach the interview. Whether you're building a Web or Mobile Application, you'll need a varied skill set and critical awareness to handle things swiftly. It would help if you were willing to learn new things daily. 
In such cases, businesses should hire a Full Stack developer who will be a one-stop shop for all of their project's requirements, allowing it to be produced successfully. The more the adoption of the Agile method by businesses, the greater the need for Full stack developers, and developers must be ready to fulfill the expanding demand. The Full Stack Course in Coimbatore offered by Nschool Academy provides students with vital skills in high order in the Web Development industry and certification.
Job Opportunities For full stack developer
PayScale.com of India states that an entry-level Full Stack Developer earns between Rs 3,75,000 and Rs 5,45,000. Full Stack Developers with 1-4 years of experience may expect to earn between Rs 5,53,006 and Rs 7,50,000. Full Stack Developers with 5-9 years of experience may wish to reach Rs 8,20,000 to Rs 1,375,689 annually. Furthermore, these packages may vary according to your skill set, years of experience, and the firm for which you work.
After completing the Full Stack Developer Training In Coimbatore, you will be able to earn the highest Full Stack Developer Salary for Freshers. When you take Nschool Academy's Full Stack Training in Coimbatore, you will understand the stacks thoroughly and increase your ability to build a complete web application. Thanks to the support of our Expert Trainers, your knowledge is now loaded with the most sought-after professional talents highly desired in the company
.
Nschool Certificate Holders work at companies like :
Owning an IT Certification will certainly give you an advantage to enrich your self-image and reputation among peers. The credits of being certified are,
Enhances professional credibility.
Extends knowledge skills and prepares you more for job responsibilities.
Serves as a compact Ability proof
Solid proof for improving career opportunities.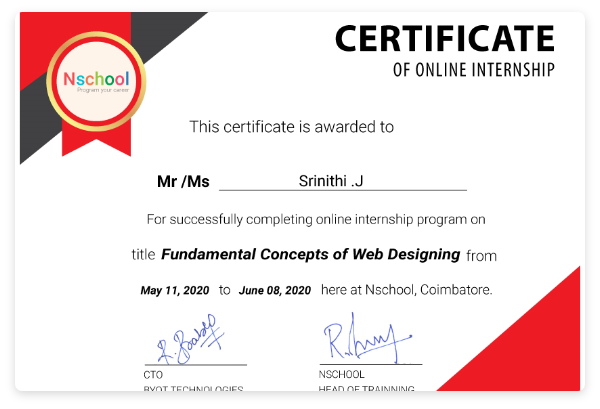 Full stack developer course with certification
During our Full Stack Certification Course in Coimbatore at Nschool Academy, you will learn the necessary abilities and capacities to become a professional full-stack developer under the leadership and mentoring of real-life specialists. At Nschool Academy, we provide comprehensive Full Stack Developer Training in Coimbatore taught by Web Application Development experts with over ten years of experience. Your expertise is current with market developments, helping you to stay ahead of your competitors.
It recognizes that the applicant has gained the abilities and expertise to work on the Frontend, Backend development process and the database's usage following the Full Stack Developer Course In Coimbatore. When you offer this certificate to a potential employer with your CV, it will help them prioritize your profile during the interview and open up a broad range of employment prospects for you in the future.
Latest technologies
Learning the latest technologies in Full Stack enables you to have a direct impact on your career.
Future Scope of Full Stack
The future of Full Stack development is attractive. It looks promising because of the steady growth in-demand of these professionals.
Industry Growth
30% Annual Growth for Full Stack Development jobs by 2021. You could also develop an application by yourself with a Full Stack development course.
Job Titles include
Full Stack Developer

Web Developer

Frontend Developer

Backend Developer

Web Designer
Proud to be Recognized
Our service for more than a decade & our IT Trainees feedback urge us to run more.
Here we are presenting exclusive NSCHOOL Academy Reviews which are given by our students who got benefited from our course training.
Related Courses
Learn new skills, pursue your interests or advance your career with our distinctive course catalogues. Our updated syllabus on the below courses cover all Industry standards as per requirements.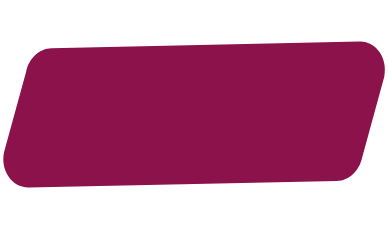 Frequently Asked Questions