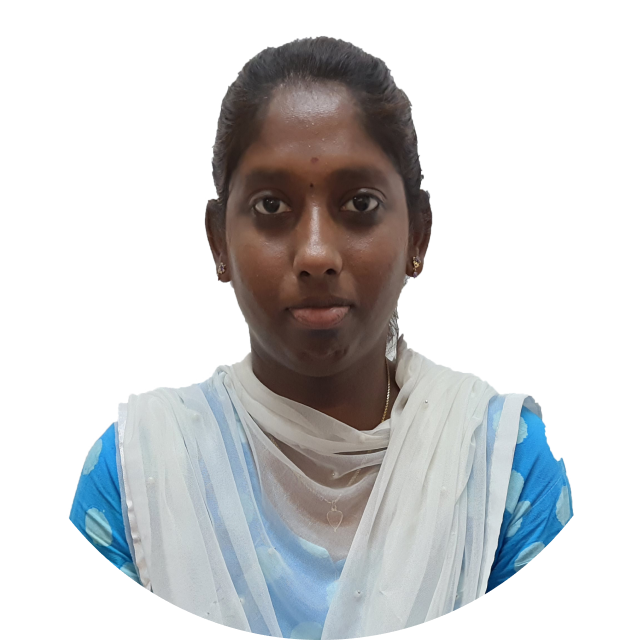 Hi this is pavithra I have attended IOS developing course for a while now, the classes have helped me to gain a lot of knowledge. And also, they provide assignments that help me in learning about the process. It's been a good ride with these classes I would definitely recommend nschool institute anyone who are considering to take it up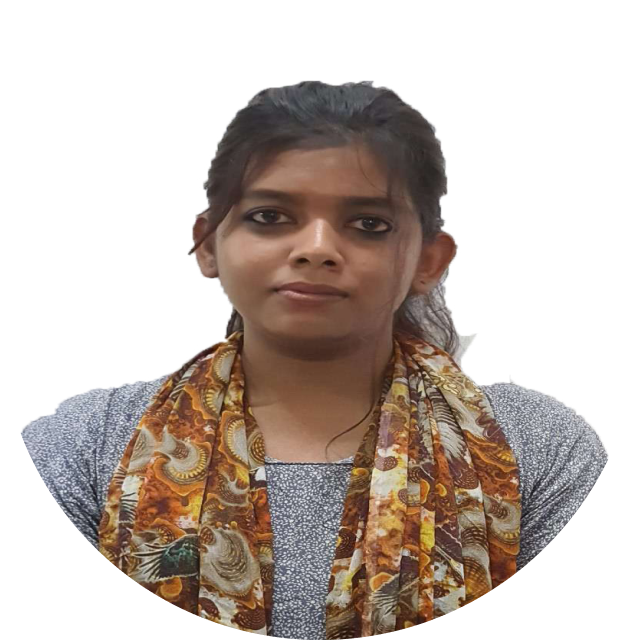 I m Haripriya. I completed the iOS course at NSCHOOL. One of the best IT training institutions in Coimbatore. I suggest this institution for those who are all going to enter in IT industry with some skills.
Haripriya T
IOS Developer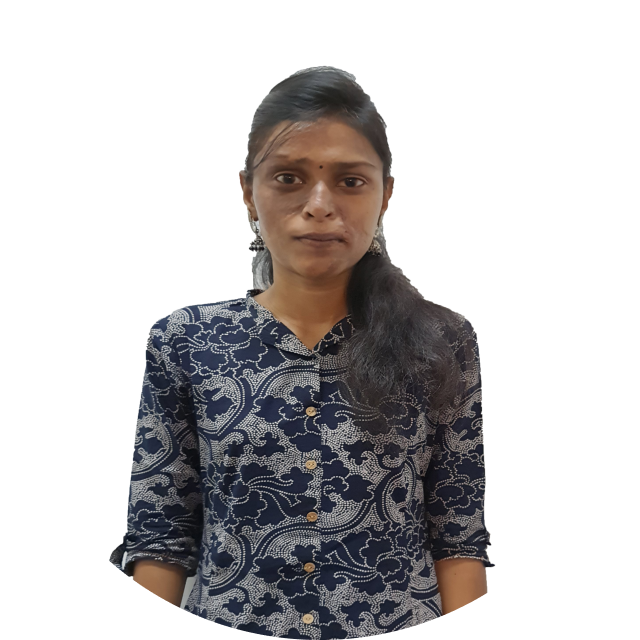 I came to know about this Python training institute providing online Python training. I was choosing Python certificate training for my career at NSCHOOL Academy. Undergone their practical online training for Python course. I received my course completion certificate and I would say this NSchool Academy is the best Python development training institute in Coimbatore
Kowsalya
Python Developer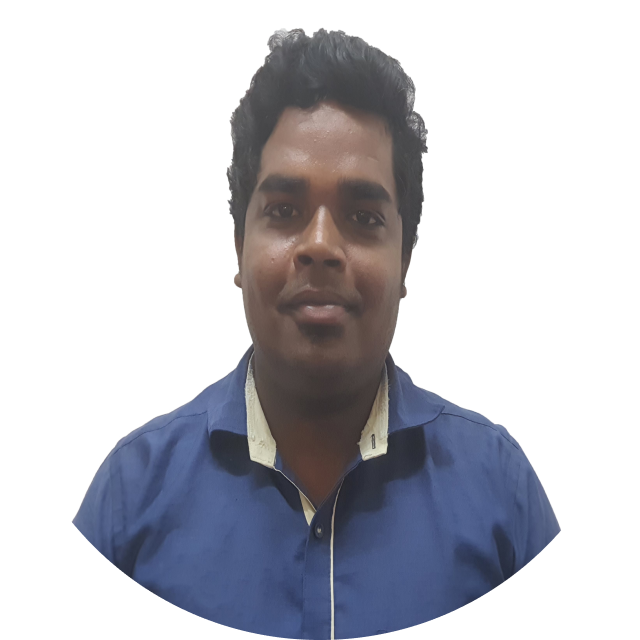 I am Manikandan. I completed the iOS course successfully at NSCHOOL. It was very useful for me. The communication and interaction were very good, so it was very easy for understanding
Manikandan R
IOS Developer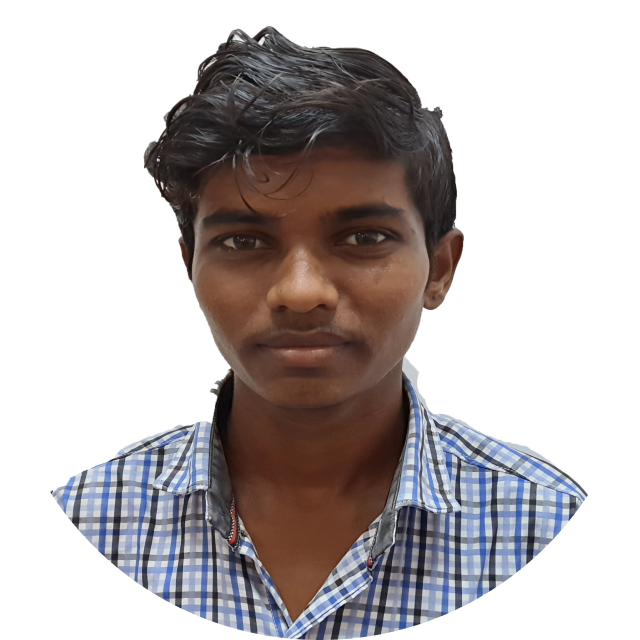 I was searching for an iOS course around Coimbatore and found Nschool academy. I've completed the iOS app development course at Nschool academy. This is the place where a resource could be converted to the programmer and also a developer in a real quick period. Overall the environment is good
Lalithkumar
IOS Development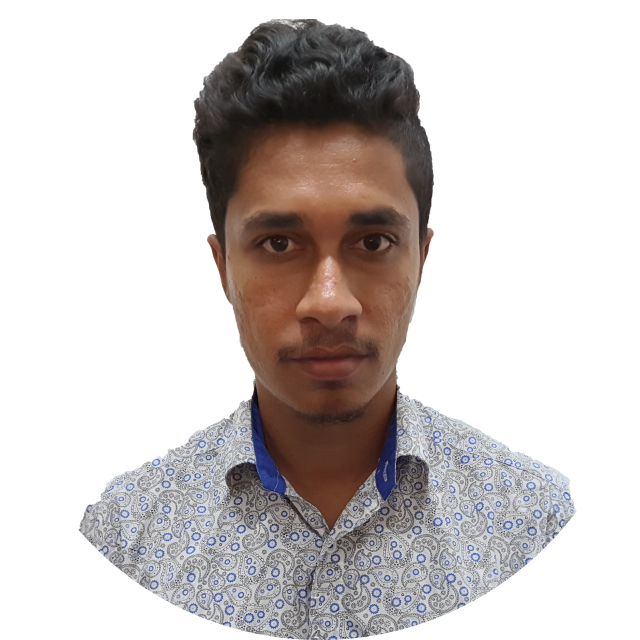 I choose the ios course in n-school. They taught in the way of my understanding and practice. Because of this understanding, I can easily crack the interview. Thanks to Nschool. I prefer Nschool to learn any new technology
I completed the Web Designing course at NSCHOOL, and before attending the institutions, I sought recommendations from my friends, all of whom gave great comments. Then I joined the company, and they were very explicit in advising me on what would be best for my future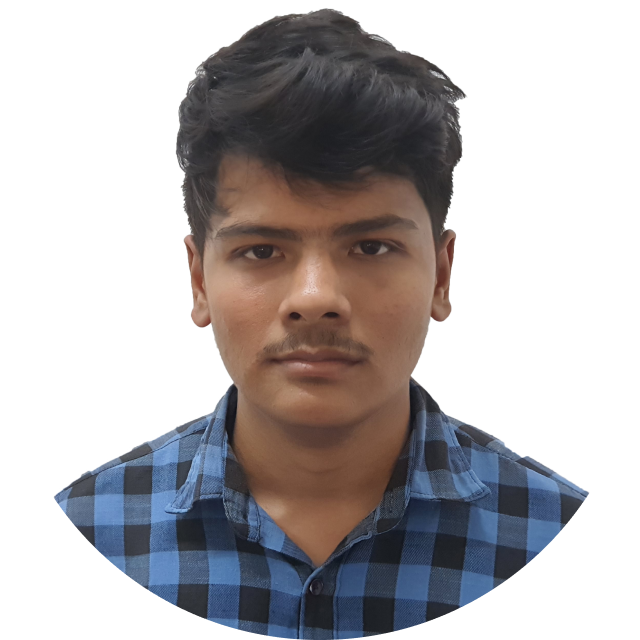 I am Dinesh. I've enrolled in Nschool for Full Stack Development Course. The trainers are extremely caring and pleasant. Please don't be hesitant to join here. It will alter the course of your life and career. Nschool is to be commended
Dinesh R
Fullstack Developer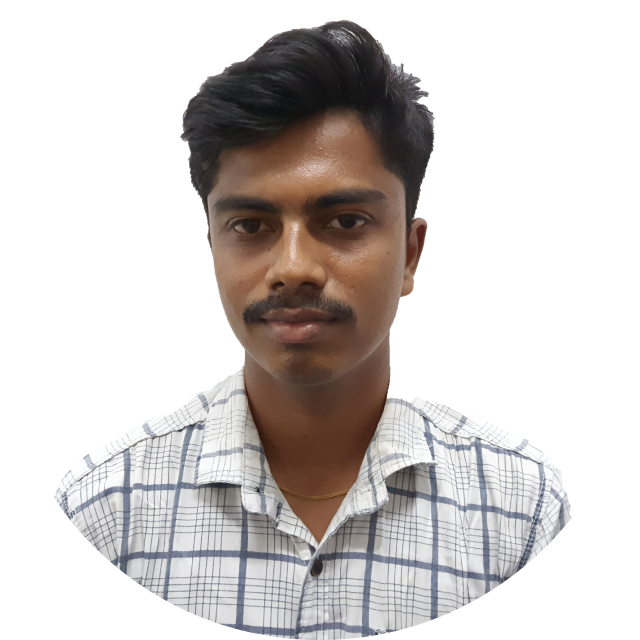 I was unsure whether the training centre in Coimbatore would be ideal for learning the Full Stack Development course. Many of them were able to make offers, but I was particularly interested in placements, which I took seriously. I am grateful to the NSCHOOL MD for his help and guidance till I was able to settle into my Job
Atistakumar
Fullstack Development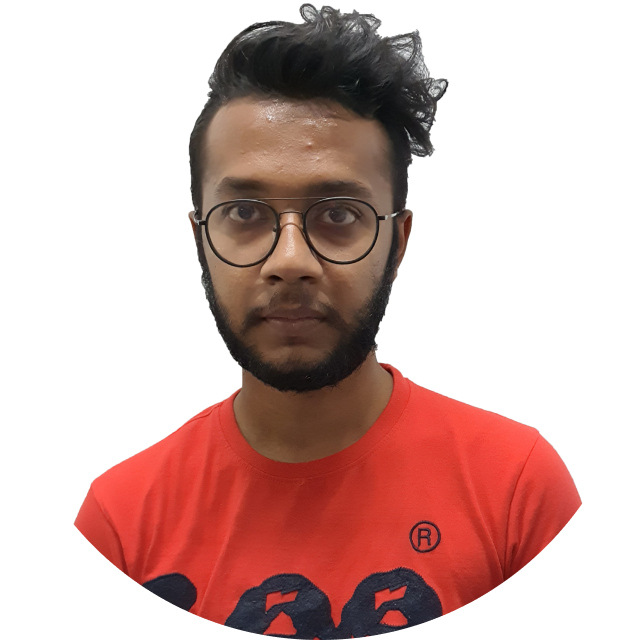 I completed the Python course at NSCHOOL. Their syllabus was really innovative and included a lot of practical sessions, which helped me get a job offer. Thank you for putting me in such a terrific organization, team.
Anirudth R
Python Developer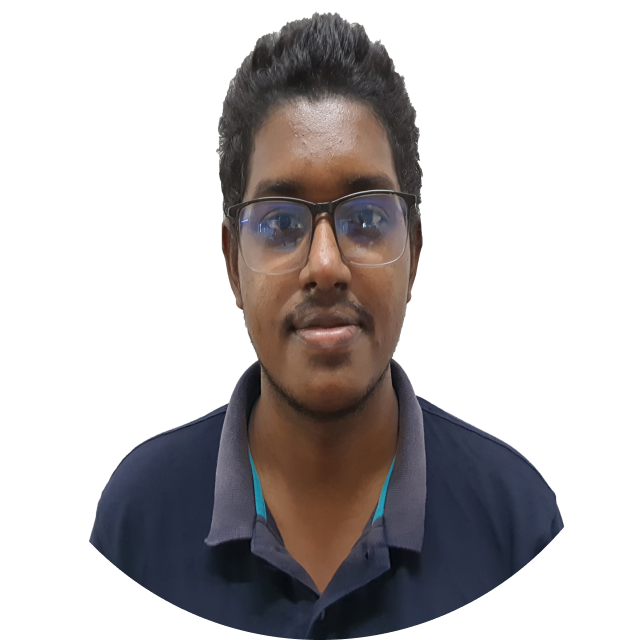 AM done my stack Certification Training in Nschool academy. Very interesting place to learn and practice. Teaching and trainers are so excellent that we can understand the concepts without any difficulty. Thanks for teaching me.
Vengatesh
Fullstack Developer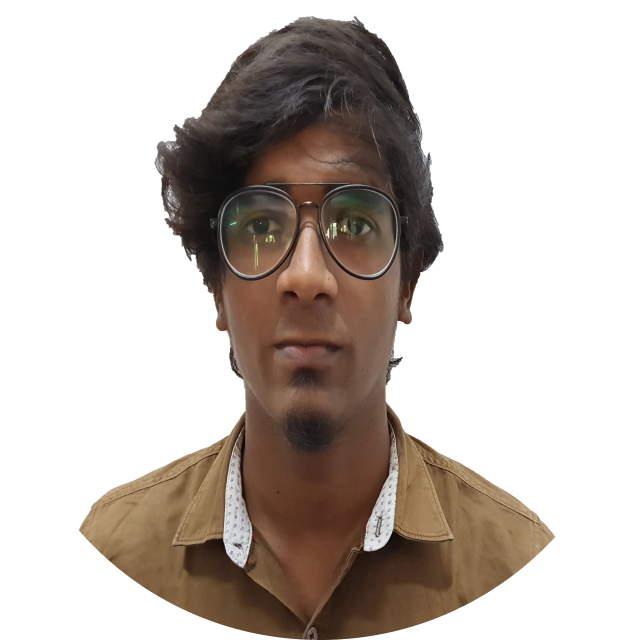 I completed IOS developer course in online mode, that too one to one session this was an excellent institute they have trained me superb. Institute provided much offers which is useful for this pandemic and the training was 100% worth for lowest fee, i suggest you to join. Thank you institute for your offers and worth training.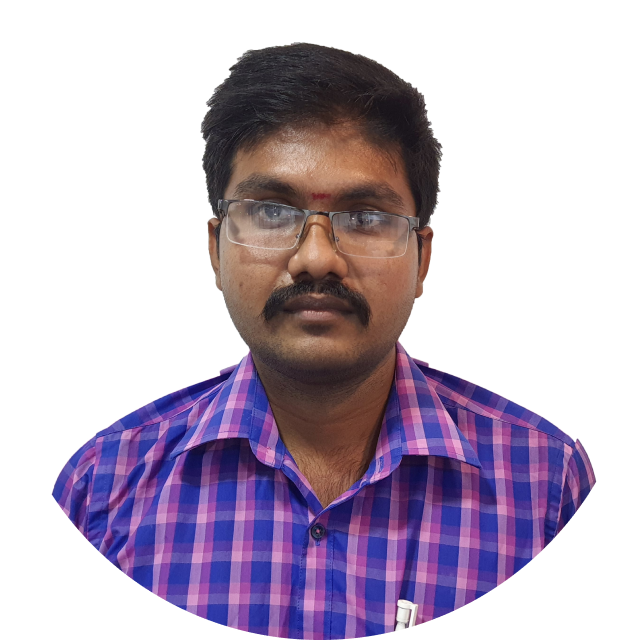 I did my python training in this institute. I got job as python Developer after almost 2 months of struggle here in Coimbatore and I must Thank you for such a good teaching. Bedsore joining this institute I have no idea about python. I am very much happy and recommend others to join in Nschool academy
Varunesh
Python Developer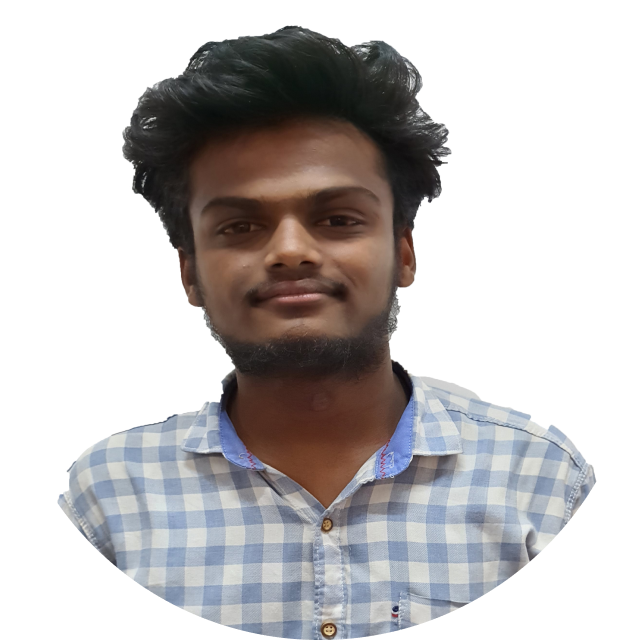 Perfect place for enhancing one's skill set. I came to know about this institute by my friend. It is a good platform get knowledge and also its helps to get placed to any good company. I would recommend anyone to join as, I Thank every trainer.
Sivachitran P
iOS Developer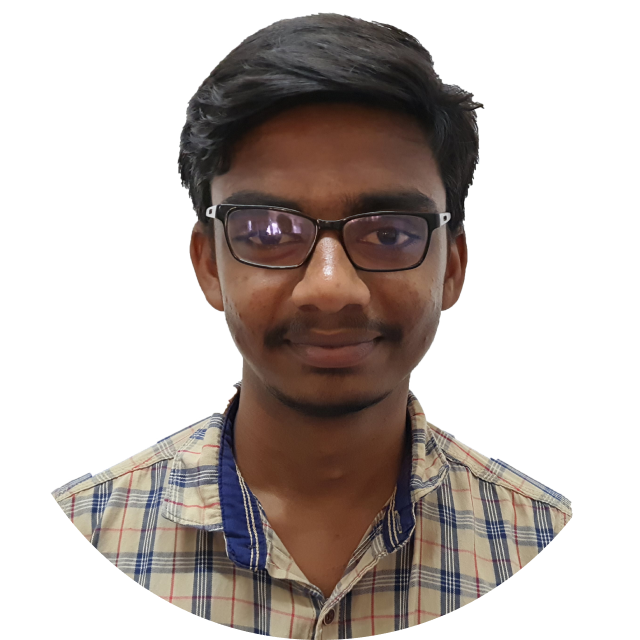 Nschool is one of the best Institute for IOS course which is in Coimbatore and the training help me to learn and its make easy to learn. They will clear all my doubts as soon as possible. The way of teaching done by them is very good, You would be a professional once you are done with this course and also providing more Interview opportunities also.
Sasikumar v
iOS Developer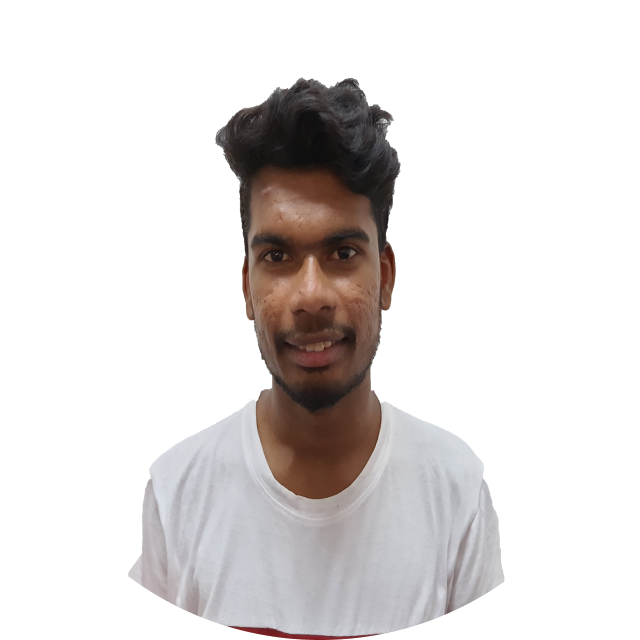 I have completed my IOS developer course in Nschool Institute coimbatore. They teach each and every topic step by step and some classes are done practical based. So, it helps me to learn easily. Trainers are good & friendly manner any doubts we can ask at the time they will explained with example and clarify all our queries....
Sanjay Chowdry
iOS Developer

My senior is referred to me this institute. I'm completed iOS Mobile App Development and I'm selected as junior iOS developer at PG Software. I learned a lot and really enjoyed the company of experienced peers and knowledgeable trainers. The best thing about the program is its usage of real world case studies. I am 100% satisfied with this institute.

I have browsed for institutions who teach Mobile App Development but none of them offers Course like NSchool." I would encourage you to exploring opportunities in Mobile Applications; and I am sure that Nschool would be an excellent partner in our journey
pon prem
Android Developer

There are lots of practical's, hands on which is highly needed and in a very structured approach. The curriculum is made to best fit into the industry standard. The best thing about the program is its usage of real world case studies.
Dhanush
Android Developer

Nschool is very good institute very supportive and responsive too. Amazing placements and even if u don't have any knowledge of programming, they teach from the scratch and sir is very good and his motivation too. I Got Placed From This Institute

I did MCA in 2017, and i have searched job for 1 years and didn"t get one... Later i came to know about Nschool... and joined there for IOS development course, Training was really good.. there will be full practical learning throughout the training period.. which help me to get placed in a reputed company as an Junior IOS developer. Great place to learn Technologies!!!.
Earshad Ahamed.A
IOS Developer

I am Jinnah i did Android Training in Training in Nschool. I am Basically from Node Background. I want to boost my carrier in Android Technology. My company suggest me to Join Training in Nschool. to Training in Nschool for their real time Android course which boost my position in my company..
Mohammed Ali Jinnah
Android Developer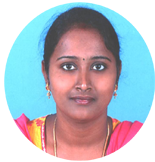 Trainers are well qualified and their sessions where more informative with many practical works.I am very much thankful to the Nschool team and I wish them all the best in their future projects.

This is Ari Prasath. I want to enhance my career growth in Mobile app development. So I choose Android training. I Searched for the best android training institute and I found n-schools. My Trainer is really awesome and given best training with real-time examples. I am really happy that I did my Android training here.
Ari Prasad
Android Developer

In last two years I have consistently struggled to manage Mobile App development projects. This program came as a boon and really helped me clear the fundamentals. I can confidently handle any mobile app development project in future.
Rajvignesh
Android Developer

After completeing my College thought of doing a course in the summer holidays,heard of nschool from my friend and got their through his reference.Thank you from the team they are patience enough to listen to all my queries and suggested which program will suits the best for my interest
Rajkumar
Android Developer

I wish Nschool should take up a long way and these people were doing amazing job. Felt so happy as I got a good exposure and placed in an MNC after completing the PHP course with Nschool.

As a fresher i had lots of queries about the next step in the techie career.One of my senior suggested nschool and shared his experience on them placing him in good software company.I joined in Nschool and really thanking them a lot,that i too started my career in a good concern.I will surely refer to my friends

Affordable courses with placements, I strongly suggest Nschool for taking technical courses as they are flexible according to our timings. Staff members are very friendly, they clarify the doubts then and there
Pandiyarajan
iOS Developer

As a fresher i had lots of queries about the next step in the techie career. One of my senior suggested Nschool and shared his experience on them placing him in good software company. I joined in Nschool and really thanking them a lot,that i too started my career in a good concern.I will surely refer to my friends.
Shurthika Mangalam
IOS Developer

I strongly suggest NSchool for those who were confused on what certifications to be completed to be a part of IT Sector. They know the latest versions and trends in the market

Their syllabus were very unique and more over many practical sessions, which is an helping hand in my newly placed job offer. Thank you team for placing me in a good organization.
Mohana priya
iOS Developer

I joined Nschool for PHP training program, after making a lot of market research and I am very glad that i took a correct decision and 100% satisfied with their placements.
Hari Prakathesh
PHP Developer

Fresher is a word and Nschool knows how to change this word into a Technically sound person

This is the best training institute i can say where you can get a lot of practical exposure than a theoretical study.The staffs has a deep insights on the courses and their study materials are very easy to understand.Thank you for the team and keep up your great work.

Hi am prakash. I have joined N-school to learn IOS App Development. The trainers are very caring and friendly.The training they gave me is to shape myself fit to the organization. Don't hesitate to join here.It will change your life and career.Thanks to N-school.

As a fresher I can really say this is the best institute for getting easy career guidance and 100% placement after completeing the course with them.I wish them good luck!

Many institutes say they assure placements, but i think Nschool stands by their word. They concentrate individually on each and every student and help them groom themselves in the respective field.

I completed PHP course from N-School, before joining the institutions i got suggestions from my friends about the institutions and they are all given the positive feedback. Then i joined the organisation and they clearly guide me what suits the best for my career.
Subramaia Venkatesh
Android Developer

100% placement assurance is in N-School and there is no doubt in that. Kuddos! to the team and my IOS trainer who made my dream come true and started my career in the IOS development sector.

Training sessions were more practical and gives a great exposure which suits the industry requirements and helps a lot to enhance my career.