Digital marketing Course in Coimbatore
You may learn everything from the foundations to advanced digital marketing concepts at Nschool Acadamy's Digital Marketing Course in Coimbatore. The training curriculum is intended for both beginners and professionals. Furthermore, we provide live instructor-led training with our mentors, who are respected specialists with 5+ years of expertise. Throughout the Digital Marketing Training In Coimbatore, you will learn about the many applications of SEO, SEM, SMO, Affiliate Marketing, and more. Gain hands-on experience with programmes like Google Analytics and Canva under the guidance of our experienced mentors. Our specialists provide hands-on instruction to ensure students fully comprehend all devices and processes.
Digital Marketing Course with SEO and SMM
Our Digital Marketing Course in Coimbatore will teach you Digital Marketing Strategy, Social Media Marketing, Google PPC Ads, SEO, SMM, YouTube, Email, Facebook Marketing, and Google Analytics through Real World Projects. Learn Google Analytics and Tag Manager from the bottom up with hands-on demonstrations to make the right decision for your company's development. Enrol in a digital marketing course with a certificate to become a Certified Digital Marketer.
This Comprehensive Course will show you how to build your optimized Google Ads PPC Campaign with sample project work to get more visits to your landing page and increase sales. This Advanced Digital Marketing Course will teach you how to use retargeting and display advertising methods to get more leads. With our Classroom Digital Marketing Courses, you may earn additional money by becoming an affiliate marketer through internet marketing
Key Features of Digital Marketing Training

  LIVE Project:
Work on various industries for customers, from social media to Google AdWords. Work on genuine SEO projects to gain hands-on expertise with essential SEO methods used in projects such as site development, paid marketing, and social media


  Learn from industry experts:
Our expert trainers are professionals with real-world digital marketing experience. At Nschool Academy, our Digital Marketing Trainers commit time and measure to every student, delivering in-depth education and a complete set of hands-on exercises. Digital marketing professors provide their students with industry-relevant skills


  Flexibility: Nschool Academy offers weekend, weekday, and fast-track Digital Marketing Training in Coimbatore, with a customizable batch schedule. We provide 100% placement assistance to all qualified students who have completed the programe

24*7 support:
We provide 24*7 support and attend one-on-one sessions with career mentors to discover how to acquire the necessary skills and mindset to land a desired job based on a learner's qualifications
Why Digital Marketing Course?
Digital marketing uses the internet to promote a company, its products, or its services. This marketing may be done naturally and artificially, mainly on the internet and mobile phones. Nowadays, people spend most of their time on the internet and mobile phones. Our Nschool Academy's Digital Marketing Training Course should also emphasize the internet and mobile phones to reach the appropriate demographic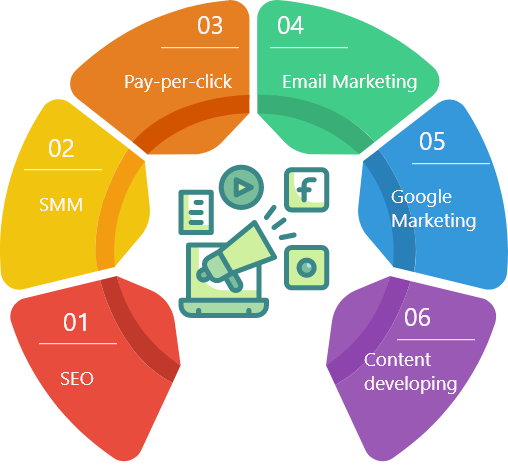 In today's digital world, digital marketing is an important term for promoting products or services. Our knowledgeable instructors have vast expertise in providing Digital Marketing material to students so that they understand various tools and techniques completely. Nschool Academy's Digital Marketing curriculum includes Google, Bing, and Yahoo search engine optimization and best-in-class practical projects.

   Train from professionals with industry experience

   Learn theoretical concepts and gain hands-on training simultaneously

   Real time Hands-On Practical Experience Training to imbibe corporate practices

 Get certified at the end of the training

   Receive placement support once the training is completed

 Getting exposure to latest technology up gradations.

 Advanced lab facility and most updated syllabus and materials will be provided with learning tools for easy learning

 You will have the access to contact the trainers at any time.
Book Your Free Demo Class Today!
Enhance your decision-making skills from our Free Trial Lessons at NSCHOOL Academy.
Why Should You Attend Nschool Academy's Digital Marketing Training in Coimbatore?
Our Digital Marketing Course modules have been expertly designed to meet the global market's needs. We offer industry-leading Digital Marketing instructors with over a decade of platform experience. During this Digital Marketing course in Coimbatore, you will be taken through an interactive instructor-led session with Nschool Academy. We provide industry-specific courseware that covers digital marketing principles such as SEO, SEM, SMO, SMM, video marketing, and affiliate marketing. You will receive thorough digital marketing training to provide you with the most effective marketing techniques. We provide periodic recap sessions so that you may improve your skills by reviewing what you learned in previous classes.

Trainers are certified professionals with over 9 years of experience in their respective domains.
Trained more than 500+ students in a year.
Trainers teach the students to learn the practices employed by the top IT companies.
Have experienced multiple real-time projects in their Industries
Industry-experts and subject specialists who have mastered running applications provide Best Digital Marketing training to the students.
We have restricted the batch size to empower students to have great understanding and communication between our trainers and students.
Strong Theoretical & Practical Knowledge
Well connected with Hiring HRs in various companies.
Expert level Subject Knowledge and fully up-to-date on the real-world industry applications.
Trainers also help candidates to get placed in their respective company by Employee Referral / Internal Hiring process
Interactive online training classes permit complete interactivity between the student and the trainer.
Prerequisite
Only learning interest matters in Digital Marketing technology training. We don't expect technical background to get through this learning course