Regular training program

Duration

Hours
Fast Track training program

Duration

Hours


Full Stack PHP Development Course in Coimabtore Highlights
PHP/MySQL web development has been gaining popularity for quite some time and is currently in high-demand. PHP/MySQL development is an exciting career path for both freshers and experienced individuals.
Beginner

₹ 12,500
₹ 15,000

60-75 Hours
---
1-to-1 mode class training
You will have a clear & strong understanding on Basic concepts
Core Practical Training is imbibed to students here with expertise support.
batch starts from
1st week of the month
3rd week of the month
ENROLL NOW
Intermediate

Reach us for fee discussion

150 Hours
---
1-to-1 mode class training
Training session facilitates a stronger understanding of Basic to Advanced concepts.
Practical Training is enriched with Placement Assistance
Project guidance support.
batch starts from
1st week of the month
3rd week of the month
CONTACT US
Expertise


225 Hours
---
1-to-1 mode class training
Latest & Advanced Technology concepts are clarified here.
Latest Framework is incorporated in Practical Training with Placement Assurance.
Project guidance support.
batch starts from
1st week of the month
3rd week of the month
CONTACT US
Our Training Methodology
Check out our innovative key features in training methodologies. Our flexible training mechanisms incorporate all techniques right from knowledge assessment till setting placement records.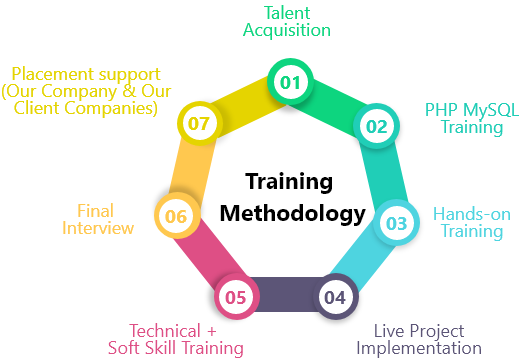 Gain knowledge from experienced professionals in the field.


  Learn both theoretical concepts and gain practical experience at the same time.


  Training that provides real-world, hands-on experience in order to teach proper workplace practices.


  Grab certification upon completion of training


  Receive placement assistance following completion of training


  Being exposed to the most recent technological advancements.

  Learning tools will be provided along with the most up-to-date lab facilities, curriculum, and course materials


  You will be able to connect with the trainers at any time.
Best PHP Full Stack Developer Course with Placement in Coimbatore

Nschool Academies Full Stack PHP training in Coimbatore included 100% placement assistance. It may be done via job fairs, networking events, or company recommendations. Full Stack PHP developers have a good employment perspective. From 2020 to 2030, software developer employment is expected to expand by 22%, faster than the average for all professions. Due to the rising need for software applications across sectors, this rise is predicted.
PHP Full stack developer's salaries range by experience, region, and organization. According to Indeed, the average US PHP Full stack developer salary is $100,111.
The following factors make the Full-Stack PHP course popular: 
Full Stack Skills: PHP full stack engineers have an edge in the employment market since they can code front-end and back-end. They can do web development from user interface design to server-side logic and database administration.
Framework Knowledge: PHP frameworks like Laravel, Symfony, CodeIgniter, and Yii might boost job prospects. Many enterprises prefer these frameworks.
Database Expertise: PHP Full stack developers benefit from MySQL or PostgreSQL expertise. Candidates that know database design, optimization, and query optimization are more desirable to employers.
Experience with CMS: PHP Full stack developers that can adapt and expand CMS capabilities are sought by many firms. Therefore understanding various CMS systems is important.
Continuous Learning: For good placement possibilities, PHP developers must keep up with the newest developments, technologies, and frameworks. Candidate commitment to professional advancement is shown by continuous learning and self-improvement.
Professional networking in web development might lead to placements. Attending computer conferences, developer forum platforms, and networking with industry leaders might lead to career opportunities.
PHP Full Stack Developer Job opportunities:
PHP developers are in great demand, and there are many possibilities to work on fascinating projects and advance web development.
PHP Full stack developers may find work in these domains:
Web Development Companies: To work on client projects, several web development organizations and software businesses employ PHP Full stack developers.
E-commerce Companies: It is common for online marketplaces and e-commerce platforms to demand PHP Full stack developers to build and manage their websites and web apps. 
Tech Startups: PHP Full Stack developers are widely sought after by startups primarily emphasizing web-based goods and services. 
Digital Agencies: Regarding customer marketing initiatives, digital marketing, and advertising companies often demand PHP Full Stack developers to create websites, landing pages, and interactive web apps.
Software Development Companies: PHP Full stack developers are essential in creating customized software applications, corporate systems, and content management systems (CMS). 
Freelancing and Contract Work: Freelancers and contractors alike have the opportunity to work as PHP Full stack developers. Freelancers have the flexibility to work on a variety of projects. By working as freelancers, they can participate in a wide range of projects, acquire exposure to several industries, and be free to choose their clients and their hours of operation.
Entrepreneurship and Platforms: PHP Full stack developers who want to be entrepreneurs may either create their web apps or sign up for freelancing platforms to sell their skills to customers all over the globe.
You may improve your chances of becoming a PHP Full stack developer by doing a few things. PHP full stack certification at Nschool Academy in Coimbatore may help you get started in web development.
Roles & Responsibilities of PHP full stack developer
PHP Full stack developers build web applications, including front-end and back-end. They may design the application's UI and code. They should also know HTML, CSS, JavaScript, PHP, MySQL, and Apache. PHP is used for web development and Full stack development. Demand is rising for PHP developers. From design to implementation, they construct web applications activities include:
To Create the user interface (UI), including its design and development.
Writing programming for the back end of the website
Integrating with databases
Testing and debugging code
The process of deploying the program to a server that will be used in production
An exciting and potentially lucrative career path is that of a PHP Full stack developer. Roles and duties may change depending on the company, the project's size, and the team's composition.
Nschool Certificate Holders work at companies like :
Owning an IT Certification will certainly give you an advantage to enrich your self-image and reputation among peers. The credits of being certified are,
Enhances professional credibility.
Extends knowledge skills and prepares you more for job responsibilities.
Serves as a compact Ability proof
Solid proof for improving career opportunities.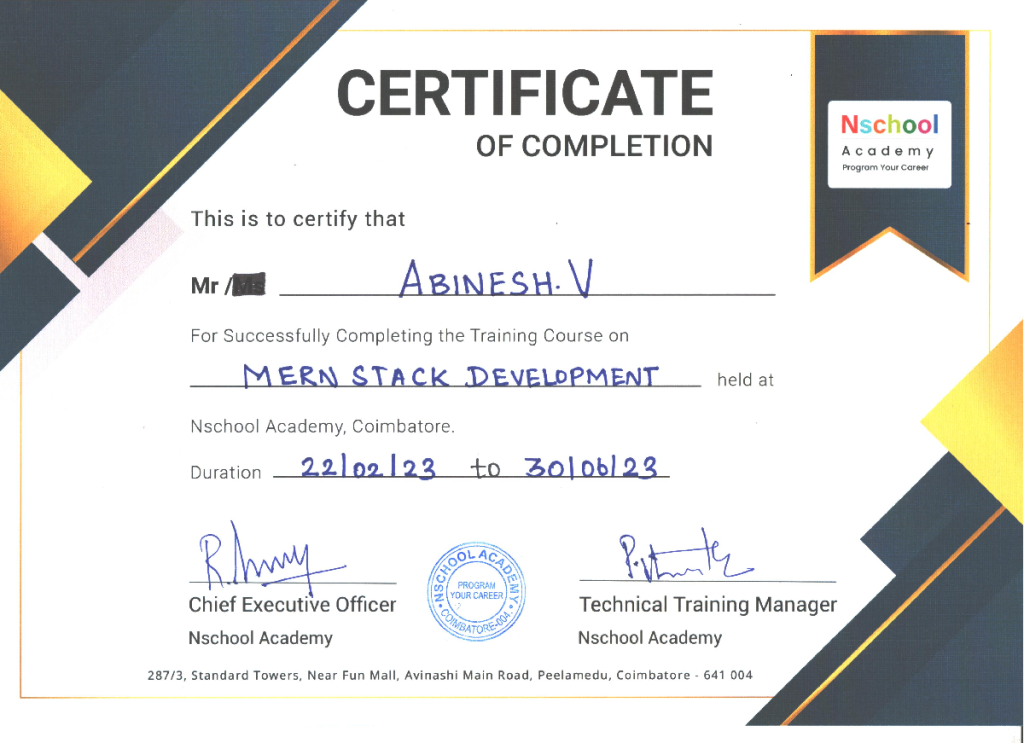 PHP Full Stack Web Development Certification course in Coimbatore
Achieving a PHP Full Stack certification demonstrates your dedication to professional development and sets you apart from the competition while searching for a new job. The value of credentials may vary based on the individual employment market, and employers may prefer candidates with more hands-on experience and shown success in real-world projects.
If you want to improve as a PHP Full Stack developer and keep up with the latest developments in the field, enrolling in the Nschool Academy is right the place to do it. Obtaining a complete stack certification in PHP may be a satisfying experience, provided you can access the correct tools and materials. In the long run, it might result in a more fulfilling profession as a web developer. Important parts of the PHP development stack and their respective technologies are discussed.
A Full stack PHP certification will allow you to do the following:
Create PHP programs from scratch, both the front and back end (including the user interface and the server side), and everything in between.
Frameworks for PHP that are widely used should be used Laravel.
Implementation of industry-standard security procedures for PHP applications
Identify and fix issues (Troubleshoot) with PHP applications.
The PHP Full Stack certification offered by Nschool Academy in Coimbatore is an excellent way to get off a career in web development. If this interests you, consider enrolling in the course.
Latest technologies
Learning the latest technologies in PHP/MySQL enables you to have a direct impact on your career.
Future Scope of an PHP/MySQL
The future of PHP/MySQL is attractive. It looks promising because of the steady growth in-demand of these professionals.
Industry Growth
30% Annual Growth for PHP/MySQL jobs by 2021. You could also develop an application by yourself with a PHP/MySQL development course.
A Full Stack certification in PHP from Nschool Academy Coimbatore covers the following topics:
PHP programming language: You will get familiar with the fundamentals of the programming language PHP, which will include its syntax as well as its variables, functions, objects, and classes.
Web Development: You will become proficient in the fundamentals of web programming, which will include studying front-end frameworks in addition to HTML, CSS, and JavaScript.
Databases: You will be instructed on storing and retrieving data using databases such as MySQL, and you will learn how to utilize these databases.
Frameworks: You will acquire an understanding of well-known PHP frameworks like Laravel and Symfony throughout this lesson.
Security: You will learn the most effective and recommended security methods for PHP applications.
Proud to be Recognized
Our service for more than a decade & our IT Trainees feedback urge us to run more.
Here we are presenting exclusive NSCHOOL Academy Reviews which are given by our students who got benefited from our course training.
Related Courses
Learn new skills, pursue your interests or advance your career with our distinctive course catalogues. Our updated syllabus on the below courses cover all Industry standards as per requirements.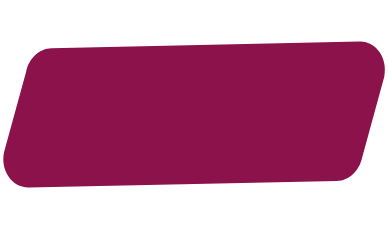 Frequently Asked Questions
Like the curriculum? Enroll Now
Structure your learning and get a certificate to prove it.