PHP/MySQL DEVELOPMENT TRAINING COURSE IN ERODE
Over the past 10+ years, PHP holds the maximum web market shares which will bypass the competitors into a very small region. PHP is more secure and cross-platform and crosses server-specific language. You can put your PHP code on any server and on any platform. We are using Apache for this PHP Training. PHP is an open-source technology that helps us to use in any type of commercial project without spending more money. PHP course is also a great platform to hone your skills as there are numerous exercises that will help you develop and test your web applications. NSCHOOL Academy provides the best Php training with a placement in Erode. We also offer PHP Framework training, PHP Laravel training, PHP Codeigniter training
This hands on PHP Programming course provides the knowledge necessary to design and develop dynamic, database-driven web pages using PHP. Program covers UI Design(HTML|CSS|Javascripts |Jquery), PHP programming for the web, quick to learn, easy to deploy and provides substantial functionality required for e-commerce along with Database MYSQL . Students learn how to connect to database using ODBC, and perform hands-on practice with database to create database-driven HTML forms and reports. Students also learn how to configure PHP and the Apache Web Server. Comprehensive hands on experience by working with real time projects are integrated throughout to reinforce learning and develop real competency.
KEY FEATURES OF PHP/MySQL DEVELOPMENT COURSE

  You will learn to build web applications using PHP on MVC Framework.



  You will learn the proper usage of CMS tools like Joomla, Drupal, and so on to build an impressive website..



Easily debug your application with adequate knowledge on PHP basic troubleshooting technologies

You will learn to develop an impressive web pages with graphical representations using API tools as per the requirements.



Learn to implement security strategies while developing applications.



Learn about 3rd party integrations like Payment Gateway, SMS Gateway and Shipping Gateways

WHY PHP DEVELOPMENT COURSE?
This PHP/MySQL Development Certification course is designed to give you an essence of front-end, middleware, and back-end web development technologies. You will learn to build an end-to-end application, test and deploy code, store data using MongoDB, and much more.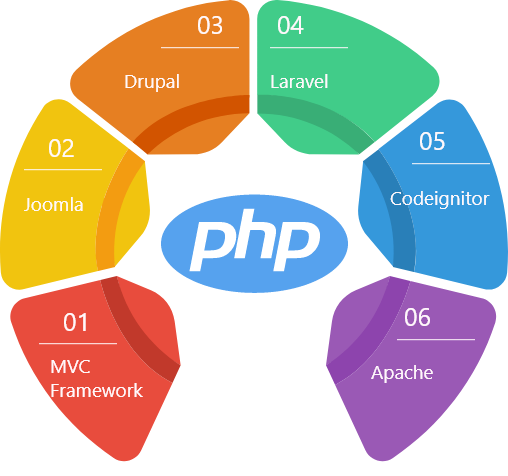 Courses are offered with affordable cost and some special offers are available only at NSCHOOL Academy. We are having multiple class timings which suit everyone who wants to learn in their own timing. We do have a fast track PHP Developer training and an
online PHP Developer training
with one-to-one basis. In case you are having queries regarding the time, place and duration of the course you can contact our help desk. Join the MySQL
Online Training Course
offered by NSCHOOL Academy and get hands-on experience in managing different databases from ground to advanced level.

   Train from professionals with industry experience


   Learn theoretical concepts and gain hands-on training simultaneously


   Real time Hands-On Practical Experience Training to imbibe corporate practices


   Get certified at the end of the training


   Receive placement support once the training is completed


   Getting exposure to latest technology up gradations.


   Advanced lab facility and most updated syllabus and materials will be provided with learning tools for easy learning


   You will have the access to contact the trainers at any time.
Book Your Free Demo Class Today!
Enhance your decision-making skills from our Free Trial Lessons at NSCHOOL Academy.
WHY NSCHOOL ACADEMY FOR PHP/MySQL DEVELOPMENT LEARNING?
NSCHOOL Academy's PHP Developer program provides extensive hands-on training in front-end, middleware, and back-end technology skills along with phase-end and capstone projects based on real business scenarios.

Trainers are certified professionals with over 9 years of experience in their respective domains.
Trained more than 500+ students in a year.
Trainers teach the students to learn the practices employed by the top IT companies.
Have experienced multiple real-time projects in their Industries
Industry-experts and subject specialists who have mastered running applications provide Best PHP/MySQL Development training to the students.
We have restricted the batch size to empower students to have great understanding and communication between our trainers and students.
Strong Theoretical & Practical Knowledge
Well connected with Hiring HRs in various companies.
Expert level Subject Knowledge and fully up-to-date on the real-world industry applications.
Trainers also help candidates to get placed in their respective company by Employee Referral / Internal Hiring process
Interactive online training classes permit complete interactivity between the student and the trainer.
Prerequisite
Basic knowledge of an RDBMS, HTML and of the internet is required. NSCHOOL Academy is the No.1 MYSQL Training Institute in Coimbatore. You will receive practical training from our expert who has more than 10 years of industrial experience in the technology domain